Hammered Copper Vase Fountain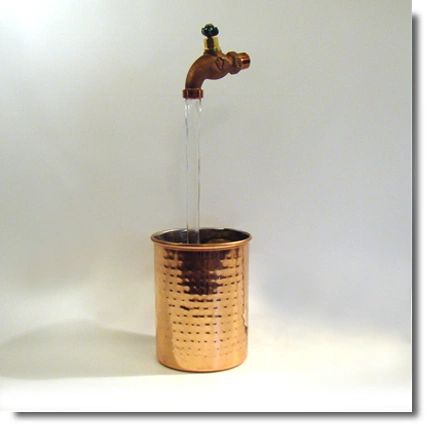 High polish copper finish vase.  This hammered copper has a great sheen we have not seen in a long time.  The floating faucet is sure to draw a few looks.  And like all our fountains it is easy to setup and maintain.
Availability: Usually ships within 5 business days.
Product ID: TFC-4016

Dimensions:

Container = 5 inches wide, 6-1/4 inches high, 
Faucet Height = 16 inches.
Please Note: Rocks are not included but are required for the proper operation of our Faux-Flow© Fountains.