Wire Basket Impossible Fountain©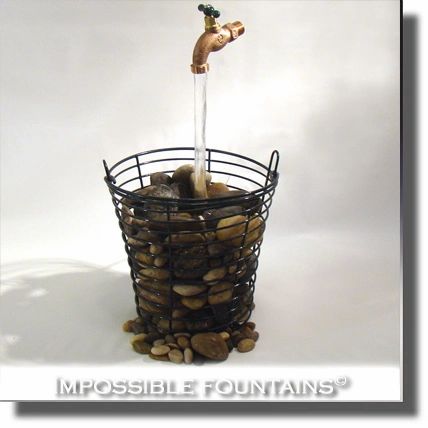 Of course it is impossible for a faucet to hang in mid-air and pour water continuously.
And you cannot use a wire basket for a watering fountain.
Everybody knows that.
But... we've taken care of all those impossibilities. And, it is very possible for you to order this very special impossible fountain!
Our Impossible Fountains© will delight young and old alike for years and years. Visitors or passers by will be absolutely stunned. Sure to get second and third looks our line of Impossible Fountains© provide a brain bending illusion for all.
Availability: Usually ships in 5-7 business days.
Product ID: IF-1001

Dimensions:
Container = 10 inches wide, 9.5 inches high
Faucet Height = 18 inches.