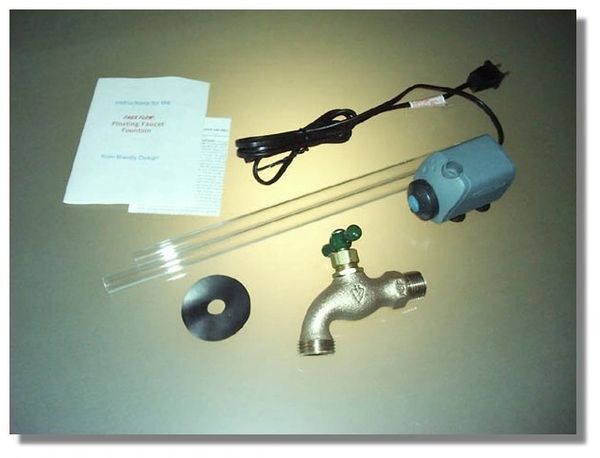 Everything you need to build your own Faux Flow Fountain except the container is included in this Do-It-Yourself kit.
You get 1 specially modified faucet, 1 pump, 1 bubble stopper washer, 2 tubes (1 is a spare in case the other should break) and detailed instructions for building and maintaining your custom built fountain.
Before ordering you will need to determine how high you want the faucet to be from the bottom of your container (in inches). It may help to take a look at some of our fountain pictures to get an idea of what a desired height looks like.
When ordering please select a tube length from the drop down menu  up to 36 inch tubing lengths!
Availability: Usually ships in 2-3 business days.