Galvanized Bucket Floating Faucet Fountain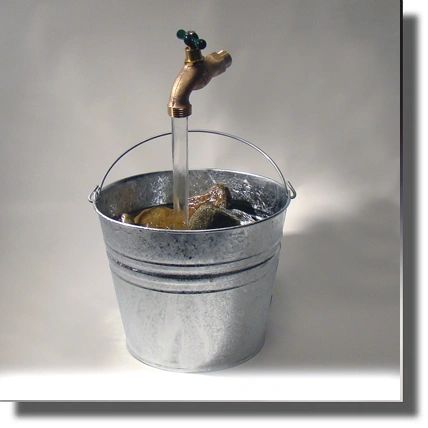 Yes, what you see is what you get. That is a real outdoor garden faucet floating magically in mid air while pouring water into a never-filled water container. This Galvanized Bucket really shows off the illusion. If you want to make a classic statement in your home, you can't go wrong with this galvanized bucket fountain. This is one of our most popular styles and it's not hard to see why: it is simple but stylish. It looks at home in any decor. Easy to set up and maintain, this will be a conversation piece that lasts for years.

Dimensions:
Container = 8.5 inches wide, 7 inches high.
Faucet Height = 17 inches.
Please Note: Rocks are not included but are required for the proper operation of our Faux-Flow© Fountains.