Caramel Apple Bucket Floating Faucet Fountain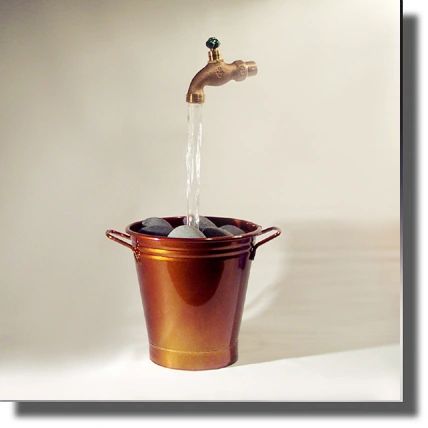 Yes, what you see is what you get. That is a real outdoor garden faucet floating magically in mid air while pouring water into a never-filled water container. This High Polish Glazed Galvanized Bucket really shows off the illusion. And this Candy Apple Red is a stunning color. This makes a very nice statement for any decor.
Availability: Usually ships in 2-3 business days.
Product ID: 4011

Dimensions:
Container = 7.25 inches wide, 7.5 inches high,
Faucet Height = 17 inches.
Please Note: Rocks are not included but are required for the proper operation of our Faux-Flow© Fountains.