Wicker Basket Impossible Fountain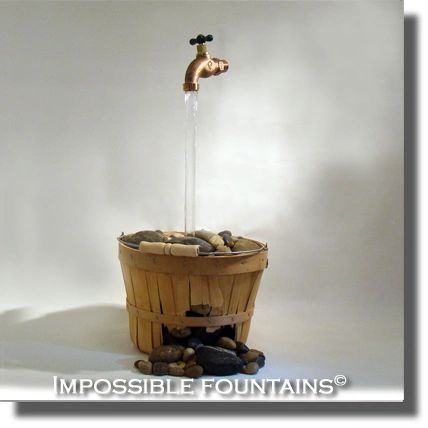 Of course it is impossible for a faucet to hang in mid-air and pour water continuously.
And wicker baskets leak and rocks can't seal water.
Everybody knows that.
But... our Impossible Wicker Basket Fountain takes care of all those impossibilities. And, it is very possible for you to order this impossible fountain!
Our Impossible Fountains© will delight young and old alike for years and years. Visitors or passers by will be absolutely stunned. Sure to get second and third looks our line of Impossible Fountains© provide a brain bending illusion for all.
Availability: Usually ships in 5-7 business days.
Product ID: IF-1002

Dimensions:
Container = 9 inches wide, 6.5 inches high
Faucet Height = 18 inches