Square Watering Can Fountain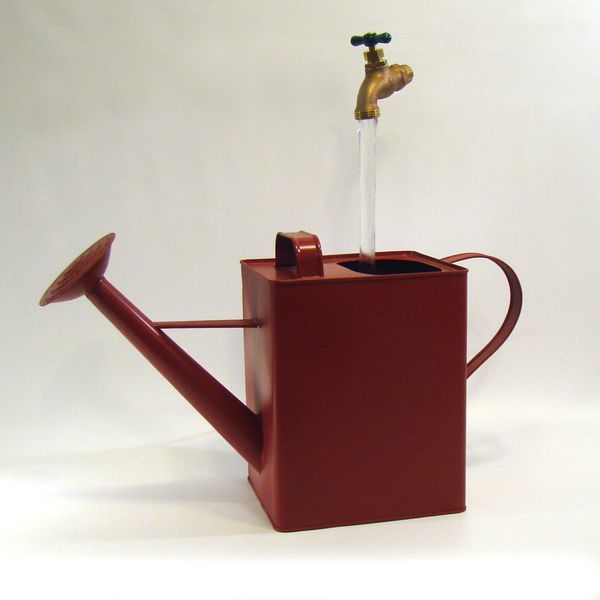 This special Floating Faucet Fountain features the Square Watering Can!  And we only have a few!
This can sports a matte tractor red finish and will make a perfect accessory around the garage or barn.  
Product ID: TFC-6017

Dimensions:

Container =7 inches wide, 10.5 inches high,
19 inches long, (from front of rose to back of handle)

Faucet Height = 18.5 inches.