Sage Green Floating Faucet Watering Can Fountain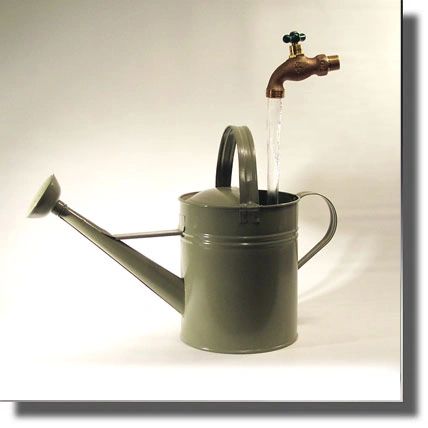 If you've been looking for a unique watering can fountain, this is it! The popular watering can fountain is simple but stylish. This is a great decorator piece. Easy to set up and maintain, and this will be a conversation piece that lasts for years.
Availability: Usually ships in 2-3 business days.
Product ID: TFC-3006

Dimensions:
Container = 6.5 inches wide, 8 inches high,
12 inches to top of bail
17 inches long, (from front of rose to back of handle)
Faucet Height = 16 inches.
Please Note: Rocks are not included but are required for the proper operation of our Faux-Flow© Fountains.