Reclaimed - Off White Watering Can Fountain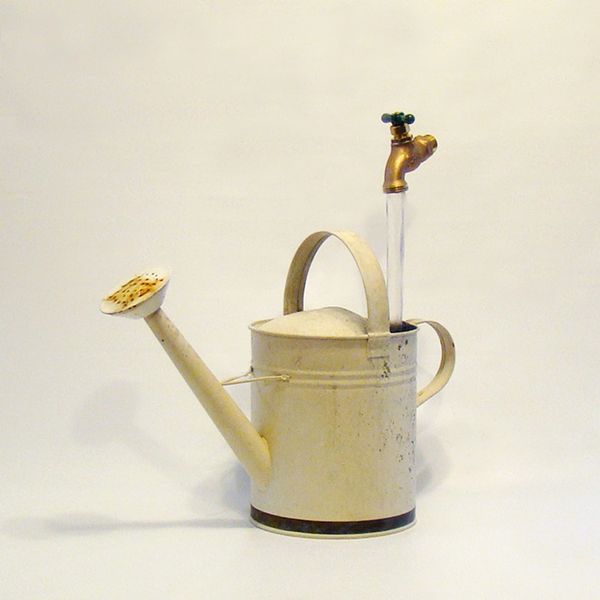 This Watering Can Floating Faucet Fountain is One of A Kind.   . This off white watering can is a naturally aged garden accessory.
Reclaiming and sealing the interiors of these one of a kind watering cans is more time-consuming process, But, the long-lasting results speak for themselves!  While the container appears rusted it is not, and the weathered finish makes a very nice addition to your place!
Product ID: TFC-20190829-01
Dimensions:
Container = 6.5 inches wide, 8 inches high,
12 inches to top of bail
17 inches long, (from front of rose to back of handle)
Faucet Height = 16 inches.