Long Neck Green Watering Can Fountain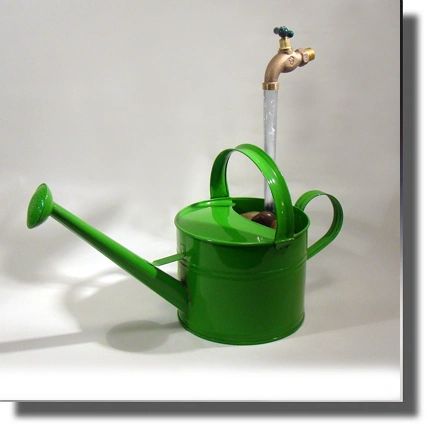 This is a limited supply item.  This long neck watering can is very pretty but we only have a few of them.  This bright green watering can brings a touch of class to the garden, home or office all year long. It's quick to set up and easy to maintain.  Also available in White.
Availability: Usually ships in 2-3 business days.
Sale Price with FREE shipping: $168.50
Container = 8 inches wide, 6.5 inches high,
20 inches long, (from front of rose to back of handle)
Faucet Height = 16 inches.
Please Note: Rocks are not included but are required for the proper operation of our Faux-Flow© Fountains.