Large Yellow Floating Faucet Galvanized Watering Can Fountain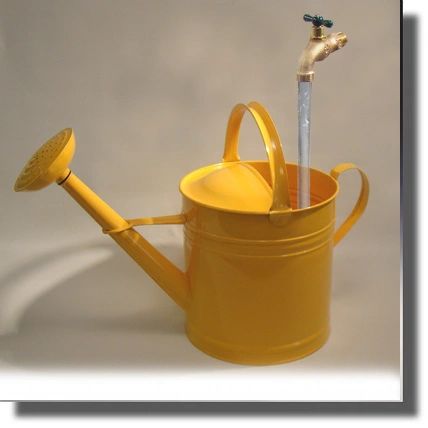 NEW POSTING!
Nice and Bright!!! This watering can holds 2.5 gallons of water. And the faucet floats over two feet in the air! A really pretty fountain!
Availability: Usually ships in 3-5 business days.
Regular price: $225.00
Sale Price with FREE shipping: $195.00
Product ID: TFC-25Yellow
Dimensions:
Container = 9.5 inches wide, 9.5 inches high,
14 inches to top of bail
21 inches long, (from front of rose to back of handle)
Faucet Height = 26 inches.