Copper Finish 2 Gallon Watering Can Floating Faucet Fountain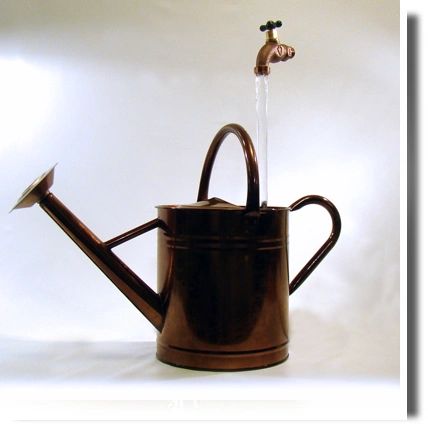 NEW POSTING!
Copper finish glaze over a galvanized watering can. Shiny and shimmering this watering can holds 2 gallons of water. And the faucet floats nearly two feet in the air! A really pretty fountain!
Availability: Usually ships in 3-5 business days.
Regular price: $218.79
Sale Price with FREE shipping: $199.00
Product ID: TFC-3016
Dimensions:

Container = 8 inches wide, 9 inches high,
14 inches to top of bail
19 inches long, (from front of rose to back of handle)
Faucet Height = 21 inches high.
Rocks not included.